Music on the Estuary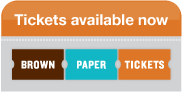 The Hood Canal Salmon Enhancement group's Music on the Estuary is our annual festival to raise funds to build the Fishbowl Amphitheater. The Fish Bowl Amphitheater by the estuary will serve as an educational and recreational resource for the entire community. It will be a place to learn, experience art and music, and bring our community together.
Music Lineup:
The Old Time Fiddlers 1:00 – 1:45
Banjo Lacey 1:45 – 2:30
Shannon and Tim 2:30 – 3:45
Hopkins Switch 4:00 – 5:45
The Varmints 6:00 – 8:00
Join us for music, beer, food, vendors, games and more! All ages.
Thanks to Mason County Transit's partnership with HCSEG, we are able to offer special routes for this event:
2019 Music on the Estuary is sponsored by: